Shoving massive amounts of electronics and tone into a small box is 1 part inspiration, 1 part science and 2 parts perseverance. It's not an easy task — especially getting small pedals to have a full, meaningful tone worthy of putting in your pedal chain. But, the rewards of having a pedal with a great sound and a small footprint is something that many builders work towards when putting together a new design. The single enclosure (as we refer to it at Pedal Finder — and perhaps you do too) is the most common and functional sized pedal. Below that, however, you have the micro. The pedals like the Lovepedal Echo Baby Delay,  the Malekko Heavy Industry Omnicron Series Fuzz, the TC Electronic Ditto Looper and the JHS Prestige and so many more. Within this group is the series of Hotone pedals. Small pedals with a big sound.
Hotone Audio is building small, rugged pedals that you can take with you on the road or use in the studio. They've managed to put out pedals in nearly all the categories from delay to distortion. This is a company that professes to be, "highly invested in the development of its employees, is motivated by technological innovation, views excellence in quality as a competitive strength, stands on a foundation of outstanding service, and strives to provide every customer with a sensational experience." With a statement like that right out in front of every product, this appears to be a company worth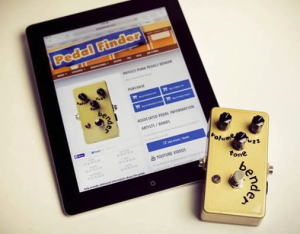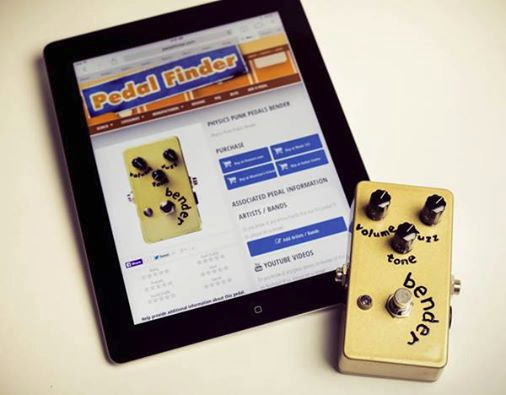 paying attention to. And, thanks to our users, now you can.
This is just one of the many new companies that our Pedal Finder members have added to the database. And with each new pedal added they gained one more entry into the Pedal Finder giveaway contest that is going on right now. Submit some pedals, reviews or attach artists to pedals and earn a chance to win a Physic's Punk Pedals Bender Fuzz. It's that easy. So don't hesitate. Go through your pedal board and let us and other members know what you think about your effects, gain some entries into the contest and you might just end up with a PPP Bender.