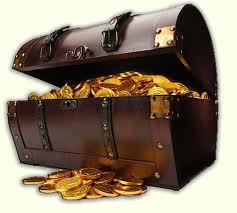 Monday's can be dull sometimes here around Pedal Finder and we are always trying to find ways to perk up the day. So we came up with a new game. It's sort of like a treasure hunt, only you don't have to leave your seat. Instead, we come up with a pedal and we give you clues to what the pedal might be. You head on over to Pedal Finder and see if you can use one of our unique search features to discover which pedal it is we are thinking about. Then you post your answer here in the comments.
Is there a prize? Only the glory of knowing that you are loudest fuzz-box on the board.
Since this is the first time we are trying this, we decided to keep it simple and see how many people actually find the answer. The clues for our first pedal should give it away easily:
The pedal is red and black
The pedal has two knobs
You can't get none with it.
Once you have the answer post it here in the comments. If we see that folks are having a hard time, we'll post some clues on Facebook to stir your imagination. Towards the end of the day, we'll post the solution to the problem and see how many people were correct.
Good Luck!