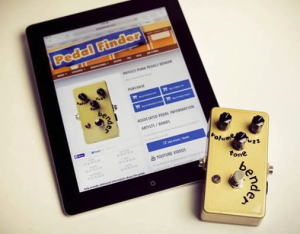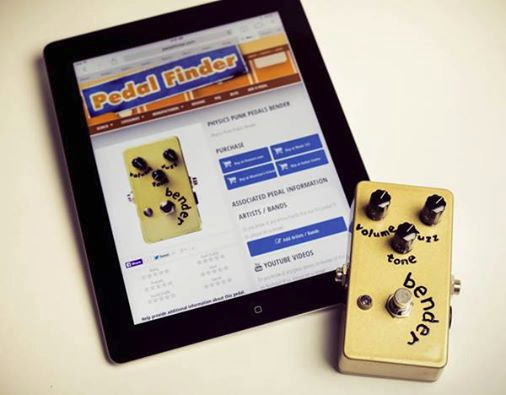 Word is getting out. Pedal Finder is having another giveaway and this time it's for a Physics Punk Pedal Bender Fuzz and we couldn't be more excited.
You might remember our interview with Gerald Good and his St. Louis based business, back in May. He talked about how he got started putting together boxes and how it grew into a labor of love that most recently produced the Tritone Drive — a flexible overdrive that combines multiple tones into one stomp. When it comes to the Bender Fuzz he says it " is a custom-built silicon fuzz based on the Sola Sound / Vox MkIII Tone Bender. It's similar in sound to other 60s fuzz designs but has an added tone control for more flexibility. Out of the many fuzz pedal clones I've built and played, the various flavors of early Sola Sound Tone Benders are some of my favorites for wooly vintage-like tones, and this one is no exception." Sounds like a pedal that would fit nicely on a lot of boards. So let's talk about how you can get it onto yours.
It's simple really. All you have to do is participate in the site and do the things you would do normally; leave a pedal review, tag an artist to a pedal or submit a new pedal. Every time you take one of these actions, you will receive an entry into the giveaway. Submit 2 reviews and tag 5 artists and you'll get 7 entries. Submit 5 new pedals and leave 3 pedal reviews and you'll get 8 entries into the giveaway. You get the picture. There is no limit to the number of times you can enter, so stop on by Pedal Finder and leave a review on your favorite pedal.