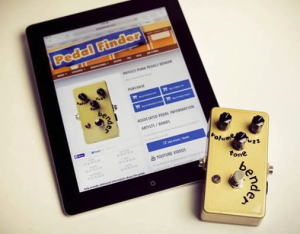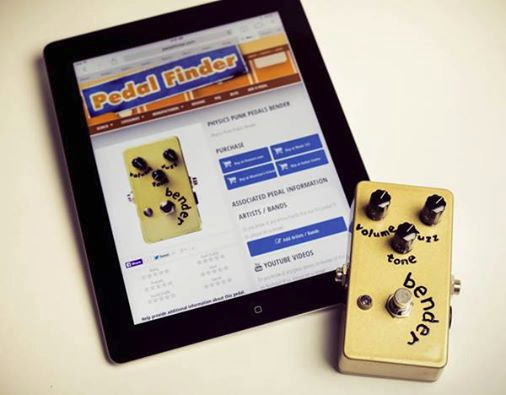 Today we announce the winner of the Physics Punk Pedals Tone Bender giveaway. But first, we want to thank everyone for taking time out of their busy days to submit pedals, leave reviews and associate artists. It's the knowledge of our members that make Pedal Finder a valuable resource when searching for new tones and pedal effects. It is our hope that as the site continues to grow it can become a home for gear nerds and the casual player alike. So thanks for taking part and making that happen!
The current giveaway was for a Tone Bender from Gerald Good over at Physics Punk Pedals. This particular pedal is a clone of the MKIII's produced by Sola Sound with a tone control knob for added flexibility. All of Gerald's pedals are hand-wired with loving care and precision, so this is a great win for a Pedal Finder member and a welcome option to any pedal board in need of a wooly, vintage fuzz tone.
We received a ton of responses and new members during the giveaway, but only one person can walk away with the prize. The winner of the Physics Punk Pedals Tone Bender is Kevin L. of Seattle, Washington. Congratulations Kevin, we'll be shipping out the pedal tomorrow along with other goodies!
And to those who didn't win, fear not,we will be providing more and more giveaways in the very near future. Please be sure to check back often and tune into our Twitter and Facebook page for daily updates.