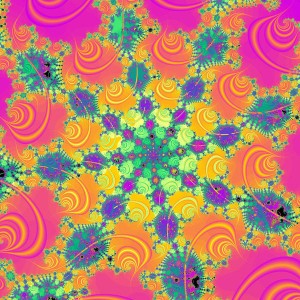 Genres, Genres, Genres. Everyone's always trying to pigeon-hole music into genres. Ask a musician what type of music they play and you'll get more waffling than an all-you-can-eat pancake house during a Sunday brunch service. And I get it — I've done it. Each one of us plays music so unique it couldn't possibly be tethered by the made-up constraints of a world so enamored by what's on the radio. But, Genres can be useful when trying to slog through a pile of pedals and effects online. That's why, when you review a box on Pedal Finder, we ask you what type of music you play. In an effort to show others who play that genre pedals they might like to see.
We've been amassing reviews and we have some pretty good data stored up and the database is growing every day. So, just for fun, i went through and picked out 5 pedals from the Psychedelic genre just to see what people are tagging as what. Here are 5 of the scores of pedals that come up for the search. Check em out and if your still curious, get on over to Pedal Finder and search some genres of your own!
As you may already know, almost every boutique overdrive on the market is a modified Tubescreamer of some sort; JHS has decided to take a different approach. The Morning Glory is a very transparent tone-shaping tool that is the result of several years of building, gigging, tweaking and improving on the original Marshal Bluesbreaker designs.
Anyone who's played vintage analog effects (especially fuzz and wah) knows the tone will change depending on the strength of the 9 volt battery inside. This effect allows you to adjust the voltage supplied to your pedal and thus, alter the tone. Simply insert the "Dead Bat" in the chain between your power supply and the pedal. Adjust the knob to deliver a full 9 volts of power down to about 6 volts when turned all the way down. This is a very versatile tool which takes up very little pedal board space.
The Prometheus DLX Resonant Filter is an all analog VCA based filter. It's controllable by different modes, shapes, LFO envelopes or expression pedal and is switchable between Hi-, Lo- or Band-Pass-Filter.
The Fiery Red Horse fuzz pedal delivers vintage fuzz pedal sounds but also boasts modern updates.
5. EarthQuaker Devices Bit Commander
The Bit Commander is a monophonic analog guitar synthesizer with four octaves of vintage square wave synth tones. Its no-nonsense interface makes it easy to add or subtract octaves to create a wide variety of sounds without having to dial in envelopes or oscillators. Ripping sub-octave thump, pulsing octave down, a lightly squared base tone and a swelling transformer based octave up all join together to make a single guitar sound like an army of olde time synthesizers.
Honestly, this is just a tiny sampling of the pedals people say they are using in their psychedelic bands. Check it out!