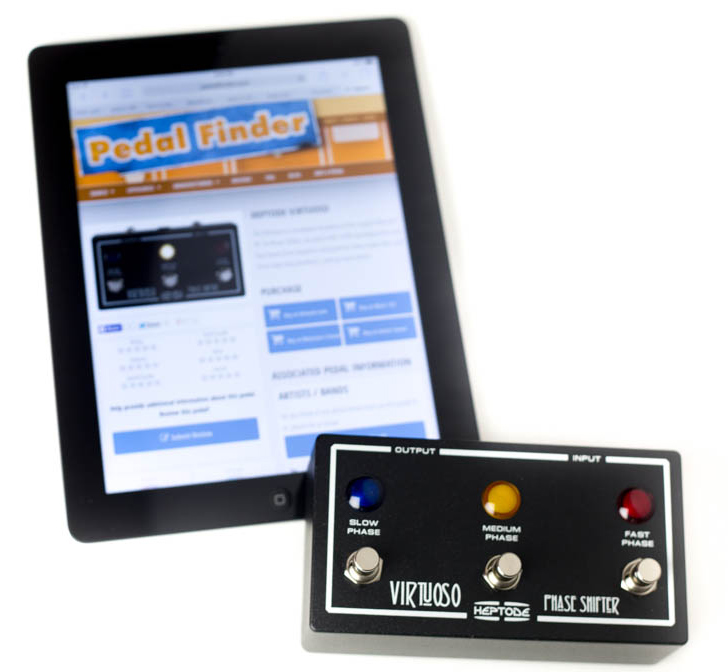 First, we want to thank all our members for jamming our database full of new manufacturers and pedals over the course of this last contest. The humans here at Pedal Finder had to keep a brisk pace to stay on top of all the new entries in order to do the process justice. At the end of the day we learned about dozens of new builders we didn't know about before, pulled in some great reviews from experienced musicians and gathered a bunch of great information to educate, inform and entertain. So thanks!
The current giveaway is for a Heptode Virtuoso, a 'boutique recreation of the original Maestro* PS-1A Phase Shifter, as used in the 1970's by keyboardist John Paul Jones (Led Zeppelin) and guitarists Steve Howe (Yes) and Ernie Isley (Isley Brothers), among many others." It's a killer pedal from an experienced builder and we are eternally grateful to Jean-Luc over at Heptode for partnering with us. So make sure you check out Heptode and like them on Facebook.
We were crushed with entries for this one, but the winner of the Heptode Virtuoso is Sean W. of Maple Ridge B.C. Congrats Sean, we'll be shipping out the pedal today!
For those of you that did not win, despair not. We have more giveaways coming up in the next few weeks. So stay on the look out for what we are up to next and in the meantime, stop on by Pedal Finder – tell us about your favorite pedal and explore what we have to offer. Until next time!