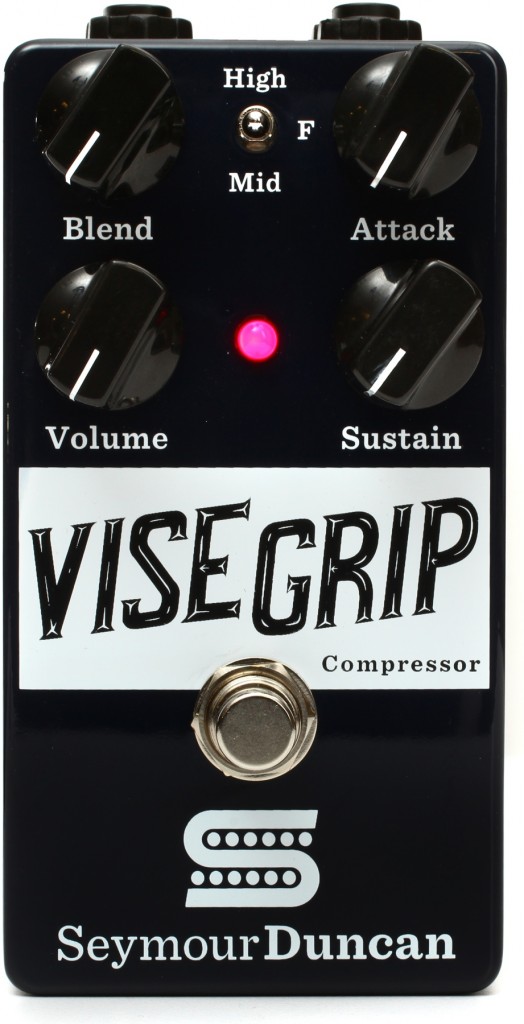 Another day and another report of new pedals coming out in the lead up to NAMM. In fact, at the time of this writing, NAMM 2015 was 30 minutes from going live. Things are going to get crazy and we'll do our best to stay on top of it all. Today we have a fun announcement from Seymour Duncan. They have a new compressor coming out called the Vice Grip. They describe it as, "a studio-grade compressor designed for guitarists who want to take control of the dynamics of their sound, from a subtle smoothing-out of peaks and valleys to the most squished and pinched extremes and everywhere in between."
This box has 4 knobs and 1 switch (true bypass). The knobs give you control over blend, attack, volume and sustain. The volume pedal is self explanatory.  The blend knob lets you decide how much of the effect to let into your sound. The attack knob controls how responsive the compression is to your picking – how quickly it reacts – and the sustain knob lets you control how long your notes will ring out into the crowd. What's neat about this pedal is that the folks at Seymour Duncan even have a little graphic with some presets to get you started.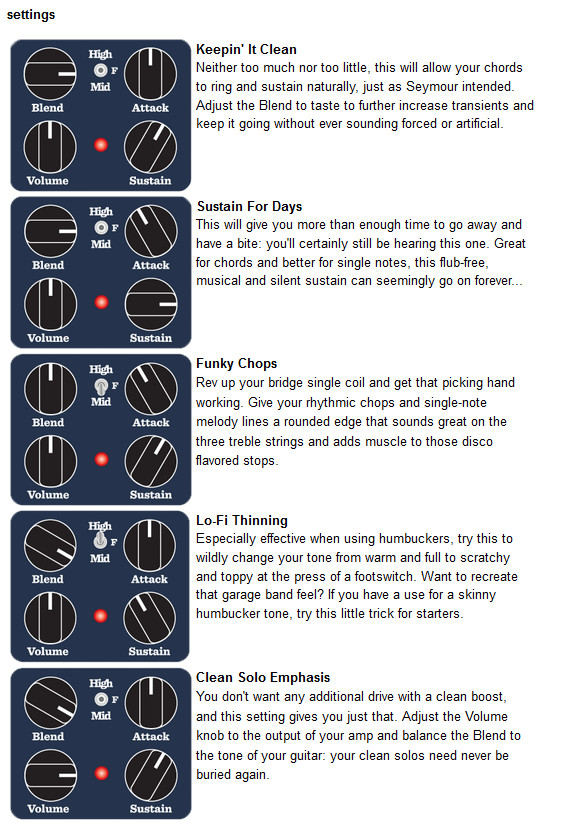 I love it when builders give you some insight into how to set the knobs to achieve different sounds. It just gives you some ideas on what you might like to do once you get it on the board. If you want to hear how some of these settings sound in real life, they were even nice enough to demo the pedal. Take a look and don't forget to leave a review if you get your hands on this!