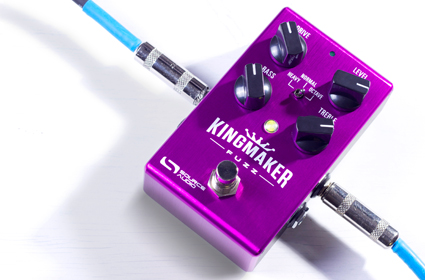 New information dribbling out of the run-up to NAMM 2015 comes in the form of a Source Audio update. Turns out they have a few pedals they plan on releasing in the new year. Pedals that are a bit more sleek, a bit more straight-forward without sacrificing anything in the arena of quality.  The following is what's currently available from the Source Audio site and is the culmination of sneak peaks they are releasing slowly, but surely.
One Series Pedals
One Series Pedals are a new line that promise to be, "super intuitive with an easy to use front control panel." At this time they are talking about the Gemini Chorus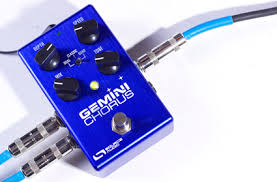 and the Kingmaker Fuzz. The Gemini Chorus has three effects to choose from: Classic (single voice), Dual, and Quad. The Kingmaker Fuzz also has three main effects; a Big Muff sound, Fuzz Face sound and an octave fuzz. With the right price point, this could be a real board saver with so much versatility in one box. Both of these boxes are usable with the NEURO Effects Editor for Mac/Window or the NEURO App for iOS and Android – which will unlock many more sounds and effects.
The Reflex Universal Expression Controller
This expression pedal is more than just a fulcrum with an adjustable pot. It's a programmable expression pedal that can send 3 signals at once! It comes with three standard 1.4 " expression jacks that you can control individually. This gives you the ability to control any pedal on the market with a number of signals including midi. Maximum control in an expression pedal was the goal here and from the sound of it, they nailed it!
The Neuro Loop Switcher
The Source Audio Neuro Loop Switcher isn't a pedal, but it's still seriously cool. It allows you to incorporate any analog or digital pedal
from any pedal maker into your MIDI controlled Source Audio Hub and Neuro Effects System. you know, if you're into that thing. What's great about this toy is that it opens up a whole new world to your Neuro Effects system. Dropping the proprietary aspects of their source audio HUB and opening it up to the entire pedal market may be the smartest thing Source Audio does this year and should entice those who haven't bought into the system to give it a more series look in 2015.
That's all for now, but stop back soon to hear whats new from Source Audio and other builders in 2015!