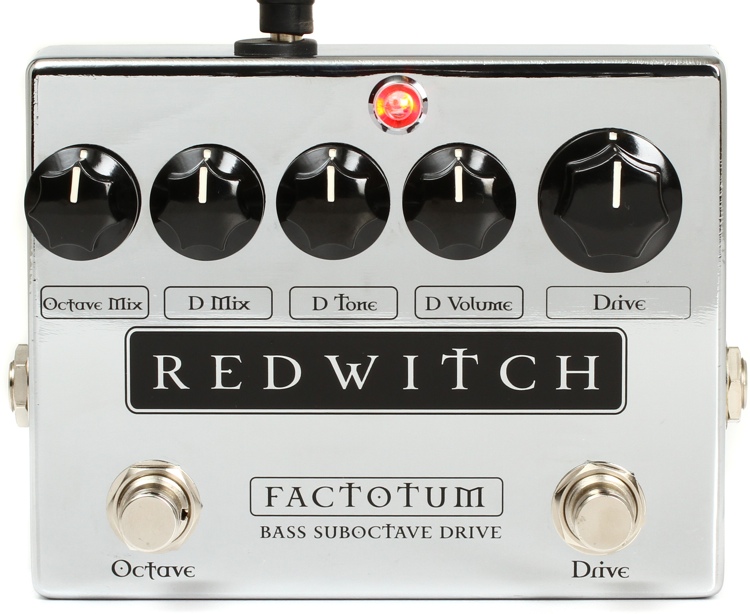 Some of the best things come out of New Zealand. The inventor of Bungy Jumping – Alan John Hackett – hails from New Zealand as does Sir Edmund Hillary, the guy who was the first to summit Mount Everest. NZ produces a seemingly infinite number of 'please sir, may I have another' wines and it is the stomping grounds for the fictional characters from the Lord of the Rings novels. In fact, without New Zealand, where else could they have filmed the 'rings' movies. Face it, in terms of scenery, there is none other than the land that Kiwis call home. But, there is one more export that, far and away musicians from around the globe prefer. And those items are designed by Ben Fulton of Red Witch Pedals.
Red Witch Pedals is based out of a small town on the west coast of the North Island. Hidden in this town is a builder who has brought the world the likes of The Empress, The Famulus Distortion, The Medusa and the Synthotron. And now, he has tackled a true bass pedal with the creation of the Factotum!
The Factotum combines overdrive and octave in one gleaming box. You can dial up the effects together or one at a time. It's an easy to use pedal with two switches – one to turn on the overdrive and the other to call up the octave. (Side note here: When the the LED is blue – the suboctave is bellowing. It's red when the overdrive is roaring and it's purple when both effects streaming out your speakers. Pretty awesome indicators) . Five knobs get you into and out of the action with controls for mixing the octave, mixing the overdrive, high/low tone controls, overall level and and amount of total drive. Lots to look forward to.
Don't take our word for it though. Premier Guitar made a demo!
And…Giveaway (take a peak – it won't take long to enter)