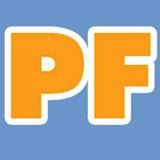 Hey everyone. Just wanted to talk quickly today about the search by style feature at Pedal Finder. As many of you know, PF was created to make discovering new pedals easy.  We noticed that guitarists and bassists couldn't search for pedals based on the type of music that they played. Instead, they had to look for pedals in general. Such as reverbs or distortion pedals. They couldn't search for 'distortion pedals used for leads in the Stoner/Metal genre. With PF you can and should!
When you start a search by style query Pedal Finder will allow you to get ultra specific. You can pick what instrument you play, what pickups you use, the type of amp you have, the type of pedal you are looking for, the genre of music you play and what application you are looking for: leads, rhythm, noise, ambiance, etc. This is the heart of Pedal Finder and I hope everyone who is looking for new fun gear, or who just want to explore take the time to give this search feature a whirl. Here's a couple of examples:
If you're a rhythm guitarist, with humbucker pickups and a tube amp looking for a good reverb for your country/blues band it looks like the TC Electronic HOF and the EarthQuaker Devices Ghost Echo are top choices.
If you're a keyboardist who uses a solid state amp in a psychedelic band and your looking for any new pedals to provide atmosphere and texture to your music then you have a dozen reviews to look at for others who are using these same pedals for these same applications.
Do you play bass in a punk band and need a new overdrive? Here's what others are using!
Want to know what pedals other devotional guitarists are using in their performance. You can find that!
The fact is, Pedal Finder has information on pedals put forth by real guitarists, playing real music. Should you never break from the path and use a pedal that others with your style or genre don't — of course not. But, we are here to provide a jumping off point to get you closer to finding the next pedal for your board. End Rant.
So go ahead and do a search based on your style and let us know what you found!