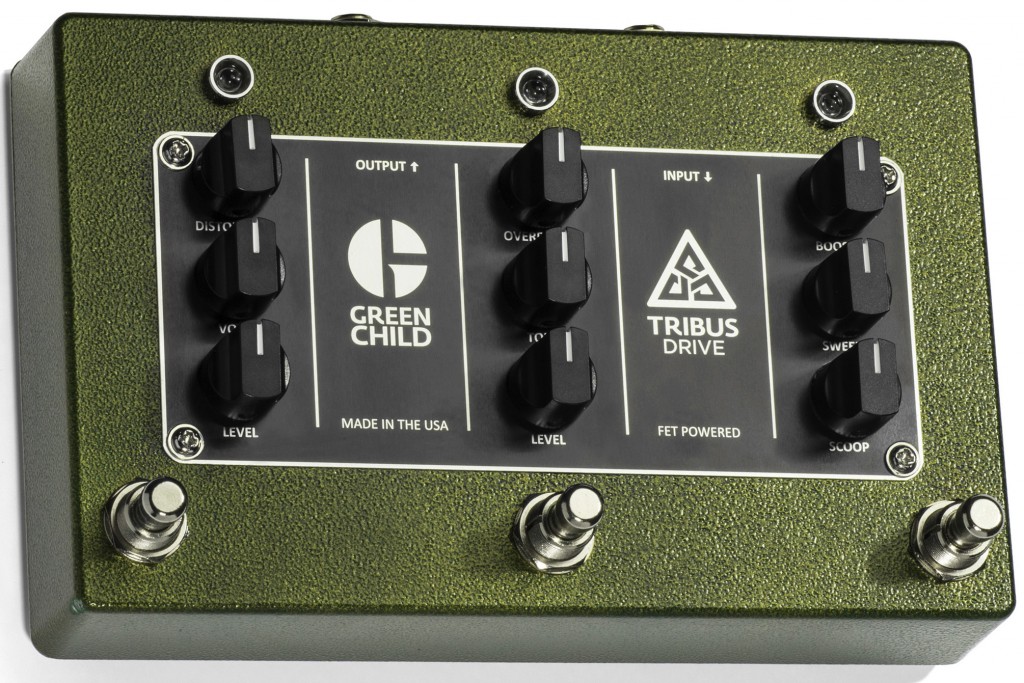 Greenchild is a family owned and operated boutique effects company operating out of Lexington, Kentucky. These folks hold degrees in both electrical and mechanical engineering from the United States Naval Academy and the University of Maryland, College Park. Currently they have just one pedal on offer – the Tribus Drive, a three-effects-in-one pedal that offers players access to boost, overdrive and distortion.
They have this to say, "Offering durable construction and a vintage vibe for the consummate musician, Greenchild LLC's Tribus Drive takes multi-functional effects to an entirely new level with random access switching. Tribus enables quick, silent, and reliable channel hopping across all three channels (boost, overdrive, and distortion). The Tribus Drive is a distinctly voiced, handmade, guitar pedal designed with a broad ranging tonal palette. From blues, rock, metal, country, and jazz, Tribus Drive has you covered."
Reading through the testimonials on their site you find a lot mention of how the pedals simple layout lends to its ease of use. Although it has 9 knobs (three for each tone), it appears that you can really dial in any type of tone across the spectrum without having to read a 40 page manual. It seems like the ability to pick, choose and dial in tones across this multi-effect processor are what are driving the positive reviews. That and the fact it's road ready never hurts. This pedal does not need to be treated gently.
So welcome Greenchild LLC to the Pedal Finder family and let us know if you have the Tribus on your board or if you were ever lucky enough to get close to one by leaving a review on Pedal Finder. As always, here's a video: