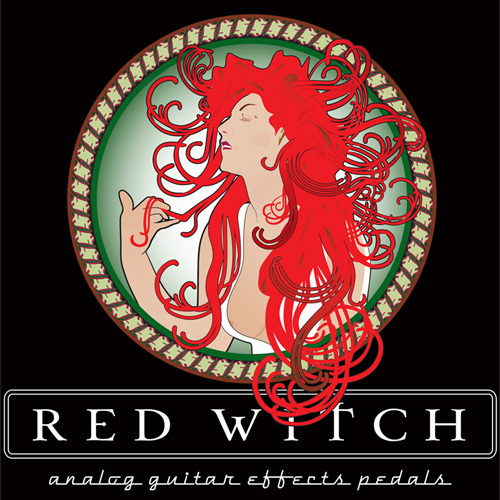 Red Witch is a pedal company with a huge fan base. Since 2003 they've been building a line of pedals that both builders and players admire. Not only have they created some memorable tones, but from a business standpoint they've created a range of prices among their own line to ensure that everyone gets a chance to participate. Starting with their premium boxes like their Empress Chorus and Synthrotron and moving into the Seven Sisters line which brings the boxes down into a smaller enclosure with just enough control to keep you satisfied. Well, now they are opening up to the public (sort of) by placing 28.49 percent of their shares up for grabs on a site call Snowball Effect.
That's right, you can own a piece of Red Witch and all the magic that they bring to your board.
According to the site, it looks like this New Zealand company is working to raise a minimum of $368,000 through the campaign, but is not willing to go beyond $700,000. The reason they have a maximum, is because unlike a regular crowdfunding site like Kickstarter that we are all used to, with Snowball Effect you are actually giving away shares of your company. So obviously you don't want to give away so much that you lose control. Also, I didn't dig far enough into the Snowball Effect website (you have to create an account to view certain sections) so I don't know if you are purchasing voting shares or if you are just getting in on any profits that come from their potential growth. Regardless, it seems like a great deal for someone who has some money to invest in. According to an article on the New Zealand Herald website, the global market for guitar effects pedals is estimated to be worth US$195 million annually and is the fastest growing segment in the industry. I wouldn't mind hitching my cart to that parade.
So check out their offer and see if it's something that you might have a few dollars to donate to. A well invested Red Witch can only make the whole world a better place! And don't forget that we are giving away an EQD Afterneath!
Check out the promo video here: