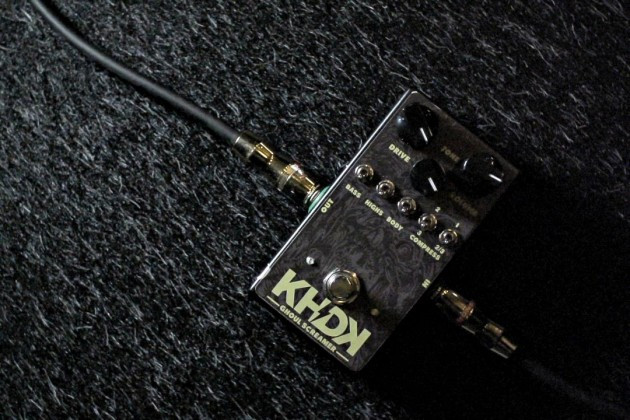 When I was young, I had a very mundane taste in music. My musical world view was the product of commercial radio stations blaring over the suburban outskirts of Green Bay, Wisconsin. As a result, the first album I purchased was Europe, The Final Countdown. From there, I strayed into other safe territory like Van Halen, Duran Duran and Bon Jovi. I was a marketers dream.
At some point along the way though, I stayed the night at a cousin's house. He was 10 years older than me, only wore black shirts with pictures of skeletons and zombies on the front. He had long hair and played Dungeon's and Dragons. In short, he was cool. It was 1983 and that night he popped a cassette of Metallica's Kill 'Em All into his deck and turned it up loud. I was hooked. By the time Ride the Lightning came out the next year, I was a devoted fan not only of Metallica, but all heavy metal.
I still have a soft place in my heart for the metal that is heavy, but musically, I moved onto other genres of song writing. Regardless, it still makes me happy to know that Metallica is still out there orchestrating killer albums to blow away new generations. What's also fun, is that Kirk Hammett has his own line of pedals. In fact, this Halloween, he's releasing a new overdrive: The Ghoul Screamer.
The Ghoul Screamer is one of three pedals currently being created by KHDK Electronics – co-founded by Hammett. Obviously, the pedals are slanted towards offering Hammett's own tonal likes, but ultimately, the pedals are created to provide versatility to the player. Here's what they have to say about the Ghoul Screamer in particular:
Tried, tested and loved by generations of guitarists. Now, the circuit has been perfected to achieve its full potential and create the ultimate tone. Conceived in the dark depths of Kirk Hammett's mind and forged in the secret laboratories of KHDK.

The Ghoul Screamer is a multipurpose pedal, a true utility knife of overdrives. The dramatic versatility of the controls spans from a clean boost all the way to a massive overdrive. In addition to the three standard controls (drive, tone, volume) five switches have been added. This significantly enhances the sound palette and – together with carefully selected and tested parts – elevates the Ghoul Screamer to the highest class of stage and studio gear.
Check out KHDK's site to learn more about this cool line of pedals culled from the style of a legend. As usual, leave a review of any pedals in this line and let others know what you think. If you do so right now, you'll be entered for a chance to win an Outlaw Effects Boilermaker Boost. You can learn more about that contest here.