It was 1992 when Doug Martsch formed Built to Spill with the idea that he would have rotating members with himself as the anchor. Over the last 20 years he's purposefully wandered – with solemn confidence – through 8 studio albums and countless other recordings – each emerging from his own hand with his distinct signature tone and melody. Along the way, he's incorporated a tightly-knit crew of revolving, talented artists that helped foster his ideas into something bigger than he himself could represent alone. If Martsch is Frankenstein, his band – in all its iterations – is the electricity.
Recently Martsch and his cohorts travelled through our small college town of Missoula. It was a small venue, which made for an exciting show and also provided us the ability to snap some shots of their pedalboards. Helping out (and at times – leading the way) through the songs was guitarists Jim Roth and Brett Netson. We did a review of their boards earlier. You can see Brett's board here. You can see Jim's board here. With those two down, that just leaves Martsch's board to review.
I have a feeling that if we had taken a look at Doug's board back in the 90's, we might have seen an entirely different lineup. As it is, his board is simple and effective. Take a look and tell us what you think.
Doug Martsch's Pedalboard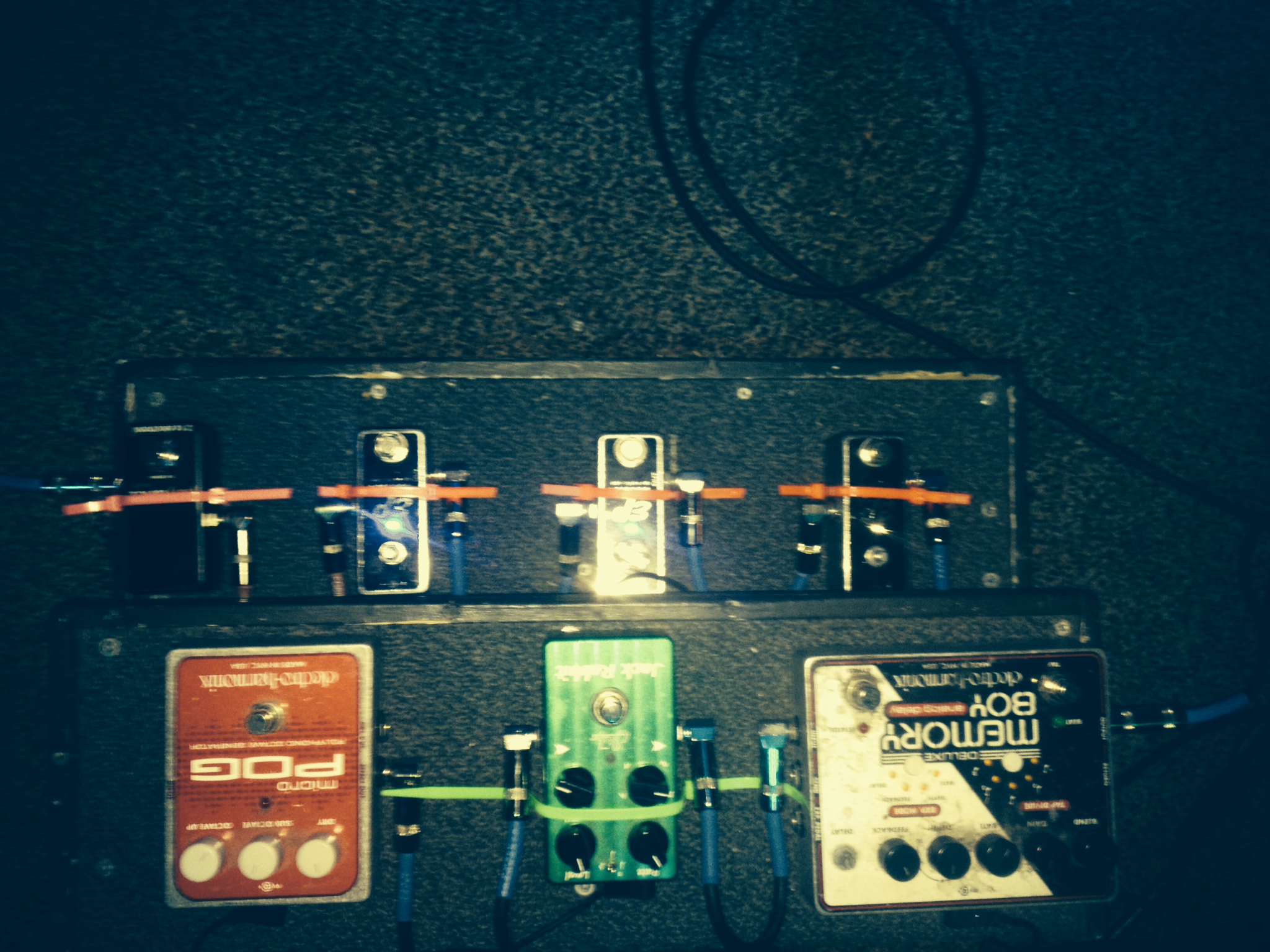 Electro-Harmonix Micro POG
Suhr Jack Rabbit Tremolo
Electro-Harmonix Deluxe Memory Boy
Xotic EP Booster
Xotic EP Booster
Xotic SP Compressor
TC Electronic Polytune Noir
So that's that. If you've gone to a show recently and snapped any shots of celebrity pedalboards, let us know. Contact us and we'll post them here and let everyone see what you captured.